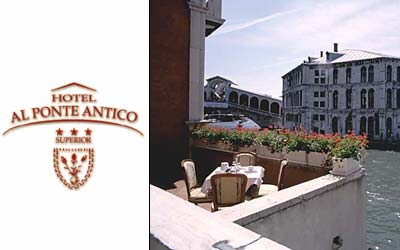 Category: 3 stars Hotel
Location: Venice
Address: Calle dell'Aseo - Cannaregio 5768 - 30131 Venezia
Ph. +39.041.2411944
Fax +39.041.2411828
Web site - Email - Map



At a stone's throw away from the Rialto Bridge, in the historic centre and with public transport within a few metres (ACTV Boat 1 and 82), it's in a strategical point for your visits and excursions, convenient the berth for the water-taxi to take you from the airport to the hotel's front door or wherever you wish. One of the few hotels with privilege of facing the Gran Canal, the most important water-way in Venice, in one of the historic palaces of the city. In the 4 Junior Suites you will find high ceilings with period decorations that will allow you to feel the pasts fascinating atmosphere.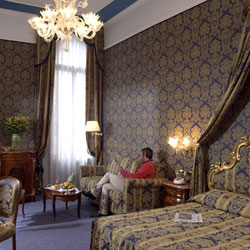 The palace that hosts the hotel is a 14th Century gothic building with mullions. Its five hundreds years of history make it so unique that it has now become a historical dwelling house. In the restoration, we wanted to keep intact its natural beauty and therefore used only natural materials and with characteristics true of the Venetian style. The terraces with view on the Gran Canal, unique for a hotel in Venice, will leave you breathless and you will feel enthusiastic to have spent a holiday with us that won't be easily forgotten.The noble hall with its imposing fresco long 15 m. and 5 m. tall along with the Sansovino trussed ceiling, becomes a place to relax, enjoying our Venetian wines in the "baretto".