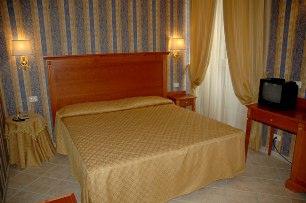 Hotel Golden Rome



Category: 2 Two Star Hotels
Location: Via Marche 84, 00187 Rome, Italy
Ph.+39.06.4821659 Fax+39.06.4821660
Web site - E-mail

Hotel Golden Rome is located between the splendid Villa Borghese and Via Veneto, the real-life theatre of the Dolce Vita of the Sixties, in a central position which at the same time enjoys tranquillity; Hotel Golden Rome is just a few steps away from monuments like Piazza di Spagna and the Trevi Fountain.

The style of Hotel Golden Rome is at once elegant and familiar: the wide communal areas, an ideal place to relax at the end of an intense day, are decorated with warm cherry-wood furniture, and patched-plaster walls in sunny shades of yellow. Every detail has been considered in order to make your stay pleasant and enjoyable.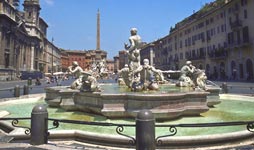 The rooms in the Golden Hotel Rome are furnished in a simple, elegant and practical style, ideal for creating a pleasant and welcoming environment. Hotel Golden Rome has been designed with a careful attention to detail. Furniture in warm cherry wood and top-quality fabrics help to create a family atmosphere ensuring that guests immediately feel at ease.

Every room in Hotel Golden Rome hotel have recently been re-decorated, and comes with top-quality comforts such as air conditioning, satellite TV, a telephone, a mini bar, a safety deposit box, and sound-proof doors and windows to guarantee restful nights for our guests.