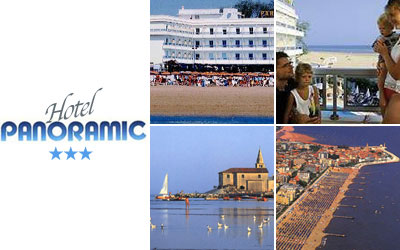 Category: 3 stars Hotel
Location: Venice Caorle
Address: Lungomare Trieste, 66
Ph. +39 0421.81101
Fax +39 0421.210397

Web site - Email



The hotel is equiped by a private beach at the complete disposal of the guests, is conventioned with a tennis court 100 m. far, for a complete relax the hotel is equiped by a private garden. Come to the Panoramic Hotel, one of the best equipped and most comfortable hotels in Caorle, where you can combine " full-immersion "culture with your need for relaxtion. Not only its location, its swimming pool, its sea view, its garden and its fittings, but also the kindness and cordiality of the Catto family will help make your stay a pleasant and restful one.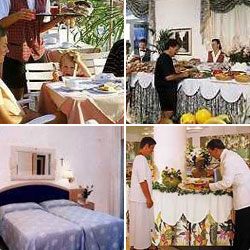 Caorle is culture: the taverns that have sprung up around the harbour with their characteristic small rooms! And the " casoni ", the lagoon fishing grounds, the canals where nature is still unspoiled!
Caorle is an old town of the Roman Empire, located on the North Adriatic sea, with an istorical center, characterized of tipical Venetian "calli".