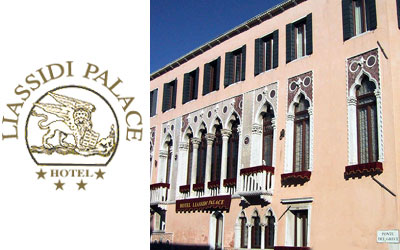 Category: 4 stars Hotel
Location: Venice
Address: Castello, Ponte dei Greci 3405
Ph. +39.041.5205658
Fax 39.041.5221820


Web site - Email



The fifteenth century Zorzi-Liassidi building is an elegant example of Venetian gothic architecture which was built on the foundations of a previous medieval structure. The entrance from Calle della Madonna leads into the courtyard, a small area that is filled with jasmine and lemon plants and that is overlooked by the lobby of the hotel, a combination of Italian design and the elegance of an ancient Venetian home. The recent restoration work has given the building back its ancient splendour, while equipping it with the most modern technology as regards safety and comfort. Each of the 26 rooms of this splendid Venetian hotel has its own personality, thanks to the extremely functional use of space and the unusual combination of materials.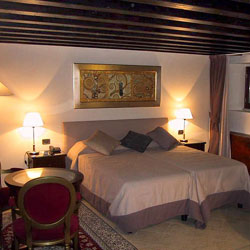 The Liassidi Palace Hotel is situated in the Castello quarter, near The Church of St. George of the Greeks, in the heart of what is still an authentic Venice where places, sounds and atmospheres have conserved their own identity, which the inhabitants guard closely. A short walk will bring to you the wonderful architecture of St. Mark's Square, dominated by the majesty of the huge bell tower. The position of the hotel allows you to reach Riva degli Schiavoni, without encountering a single bridge, this is the landing point for the water vessels coming from the major arrival terminals of the city.